GeoService Finder
GeoService Finder helps you find existing geographic services and software relevant to Minnesota and share geographic services and software that you have created.
What are geographic services?
Internet applications that display maps
On-line services that developers can use when creating new applications (for example, a geocoding engine or an image server)
Software components (such as a development template for Minnesota MapServer)

Find
The GeoService Finder database can be accessed in a number of ways.
Browse
Title : alphabetic listing of services in the catalog
Topic: thematic categories (i.e. Environment, Health...)
Type: Resource type (i.e. Online service, Software components...)
Search
Free text: Basic record search
Advanced: Search by Title, abstract, service type and extent
Full: Search by all fields

Subscribe
Receive notice of new GeoServiceFinder submissions via RSS
---
GeoService Finder was created in conjunction with
MetroGIS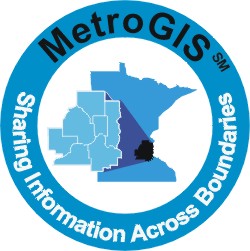 See GeoService Finder project report from 2007