Spring Aerial Imagery of Northeast Minnesota: May 2009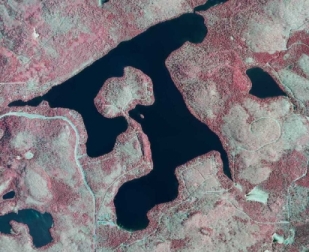 High-resolution orthophotography was collected for the Arrowhead Region of Minnesota in Spring 2009. Imagery details:
Leaf-off; four bands (red, green, blue, and near-infrared)
The base resolution is one-half meter (50-centimeters). With partner contributions for enhanced resolution, however, about 40% of the 15,000 square-mile project area was collected at 1-foot resolution (30 centimeters).
Available only via WMS (web mapping service) not download, due to large file size
Project brochure (2 p., 570K, PDF)

---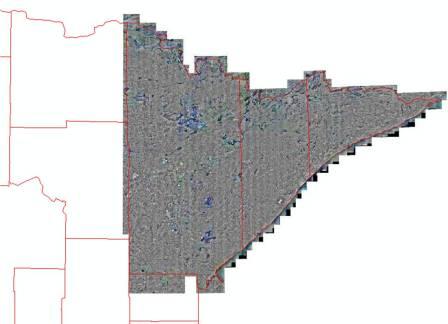 Half-meter (50 cm) Resolution Photos
These photos cover Cook, Lake and St. Louis counties, plus a portion of northern Carlton County.
---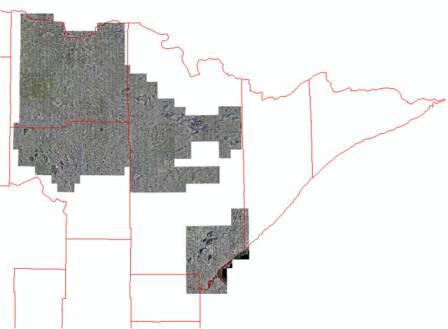 One-foot (30 cm) Resolution Photos
These photos cover the Big Fork and Little Fork River Watersheds (most of Koochiching County, portions of northern Itasca County, central St. Louis County) and the Duluth, Minnesota and Superior, Wisconsin area.
---
Credits
The imagery was collected through a multi-agency collaborative effort headed by the Minnesota Department of Natural Resources with contributions from the Minnesota Pollution Control Agency, St. Louis County, and the U.S. Geological Survey.

---
Project Contacts
---
Return to MnGeo's first-stop Aerial Photography page